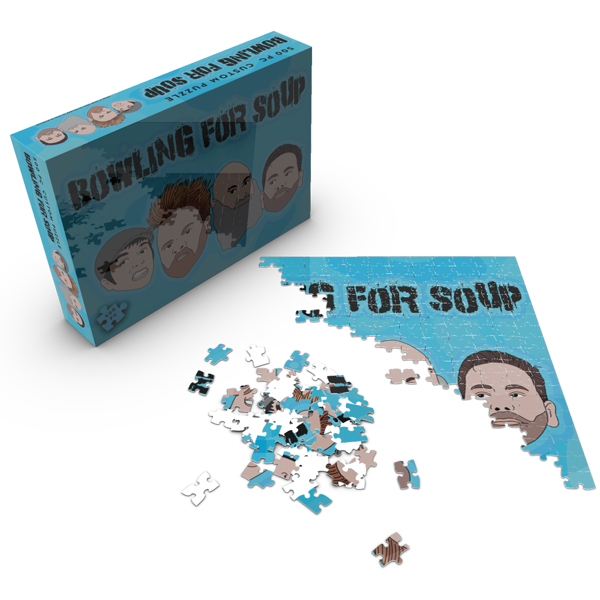 Cartoon Band – 500 Piece Jigsaw Puzzle
Official Bowling For Soup Merchandise
We are super excited about our new Bowling For Soup puzzles. It's a crazy curveball of a year and most of us are stuck indoors more than we all want - and heading into winter the cold will keep us inside.
This is a gorgeous 18" x 24" 500 piece puzzle featuring official artwork from the band which will make the perfect holiday gift for your favorite Bowling For Soup fan. Whether you work the puzzle by yourself or make it a family event you'll love the quality of this puzzle.
EU Customers – VAT has been deducted from the price of this product. You may now be charged local VAT, Customs Duty and handling fees on delivery.